.
Shooting photogrammetry is all about capturing as many angles of your subject as possible, especially from different heights. Depending on the object I'm capturing, I'll shoot between 2-5 passes at different elevations - making sure to get enough overlap between shots. There are many other considerations to make when shooting for photogrammetry - including time of day, weather, and surface texture.
.
Photogrammetry models work best with minimal shadows, since they will likely be re-lit in a rendering engine later on. To achieve this I always run my photos through lightroom to boost shadows and dim highlights. After this step, it's time for reconstruction in Reality Capture.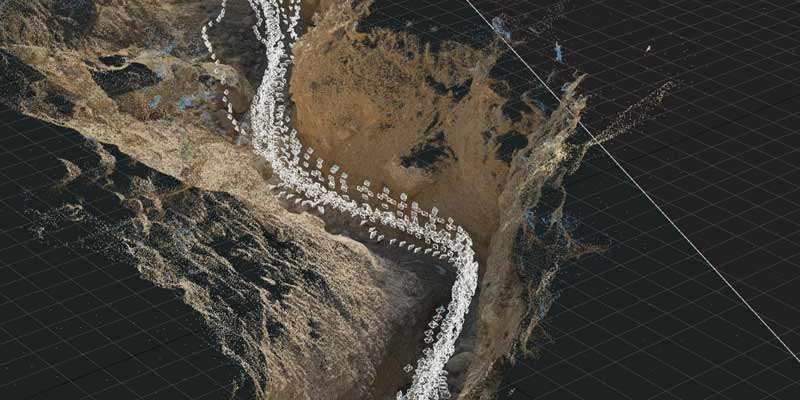 .
The first result from Reality Capture is often 100 million polygons or more, so I always decimate before bringing these scans into another software suite. Most models require a bit of cleanup to be presentable, there's often incomplete geometry along the edges, or other scan errors. Depending on the case, I'll fix up my models in ZBrush or with the modeling tools in Cinema 4D.
.
For quick projects in Cinema 4D, I drop in my decimated mesh and high-res texture and build some standard Octane shaders to start testing my render settings. Sometimes I'll have an idea of what I want to do with a photogrammetry scene, but it's often more fun to just experiment and come up with new ideas as I go. I'm most satisfied when I can combine motion graphics techniques with my photogrammetry workflow.
---